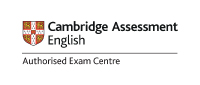 The perfect opportunity to begin your professional teaching career
The CELTA
will open the door to a rewarding and enriching career in English teaching that can take you all over the world.
The CELTA
(Certificate in Teaching English to Speakers of Other Languages) is evaluated and awarded by Cambridge Assessment. It is without doubt the best known and most widely recognised English language teaching qualification in the world.
Embark on an exciting new career or upgrade your current teaching as part of your professional development.
The EIM CELTA course
consists of a minimum of 120 contact hours, divided between input sessions and teaching practice with real learners. You will work closely with other trainees and the course tutors in small groups (six trainees per tutor). By the end of the course, you will have done at least six hours of observed and evaluated teaching.
Fee until 13th January 2023: 1.600€
Fee from 14th January 2023:
1.730€
Select a group and enroll
CELTA part time (face-to-face) BCN - Jeroni Granell building


Tue, Thurs | 09:00-14:30 | 16/01/2024-21/03/2024

Group: D0
Teacher: Available soon
Registration: April 26th, 2023 - January 7th, 2024
Classroom: Available soon
Comments: There will be class on Friday 19 and 26 January, 16 February and 1 March
CELTA part time (face-to-face) BCN - Jeroni Granell building


Tue, Thurs | 09:00-14:30 | 04/04/2024-20/06/2024

Group: G0
Teacher: Available soon
Registration: April 26th, 2023 - March 17th, 2024
Classroom: Available soon
Comments: There will be class on 5 April and 17 May
CELTA full time (face-to-face) BCN - Jeroni Granell building


Mon, Tue, Wed, Thurs, Fri | 09:00-15:00 | 21/05/2024-21/06/2024

Group: I0
Teacher: Available soon
Registration: April 26th, 2023 - May 12th, 2024
Classroom: Available soon
CELTA full time (face-to-face) BCN - Jeroni Granell building


Mon, Tue, Wed, Thurs, Fri | 09:00-15:00 | 27/06/2024-30/07/2024

Group: 3A
Teacher: Available soon
Registration: April 26th, 2023 - June 16th, 2024
Classroom: Available soon
Open days


Open Days (via Zoom). Please register beforehand by clicking on 'Sign up' below and completing the form 'More information / Open days' on the right.

If you are interested in one of the prestigious Cambridge teaching qualifications that the EIM offers, our open days are a great opportunity to find out more! Come along to meet the teacher training team and other prospective candidates in a relaxed and friendly atmosphere.
September 2023
Thurs, 7th Sep. 13-14h
October 2023
Fri, 6th Oct. 10-11h
December 2023
Tue, 12th Dec. 16-17h
January 2024
Wed, 10th Jan. 16-17h
February 2024
Fri, 9th Feb. 10-11h
March 2024
Fri, 1st Mar. 10-11h
April 2024
Fri, 12th Apr. 10-11h
May 2024
Fri, 24th May. 12-13h
July 2024
Tue, 9th Jul. 16-17h
Reasons why


Why CELTA?
Flexibility: Candidates can choose between different formats (face-to-face or videoconferencing). Part-time courses allow you to work and study at the same time, while full-time, intensive courses enable you to qualify in a shorter time.
Quality: The CELTA is awarded by Cambridge Assessment, which ensures the standard of one of the leading experts in evaluation in the world.
Guarantee: The CELTA guarantees teachers have the techniques and confidence to start working effectively as soon as they finish the course.
Practical experience: Working with real learners in a real classroom environment equips trainees with invaluable skills they will transfer to their working roles.
Employability: The CELTA is a widely-accepted qualification. Three out of four teaching jobs in language schools worldwide request this qualification as a minimum requirement!

Why EIM?
City of Barcelona: Barcelona is one the most visited cities in the world for good reason. Doing your CELTA on one of our face-to-face courses allows you to train while experiencing life in the city.
Location: Our centre is located in the heart of the city, a stone's throw away from the commercial and transport hubs and within walking distance of many local attractions.
Universitat de Barcelona: Being part of the University of Barcelona, one of the leading universities in Spain, is a guarantee of quality and stability in an uncertain climate.
The EIM: The school is one of the longest-established language schools in Barcelona with more than 60 years experience in language teaching, with a diverse and active teacher development programme.
Tutors: Our courses are run by internationally-recognised expert tutors, who will share their years of experience of teaching and training in multiple contexts.
About the course


Course content
Input sessions: These classes cover the main aspects of planning and teaching English to adults in different contexts. Topics include classroom management, language analysis, teaching techniques and designing appropriate teaching materials.
Teaching practice: In the practical component, trainees will apply what they have studied with real classes at two different levels. Furthermore, observation and feedback provides the opportunity to reflect on the elements of successful teaching.
Evaluation: The CELTA is internally assessed and externally moderated. Assessment consists of a portfolio of observed classes and feedback, and four extended written assignments.

Typical day (morning groups)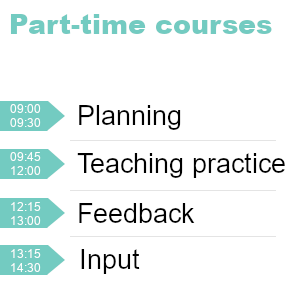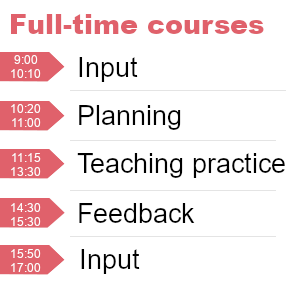 Typical day (afternoon groups)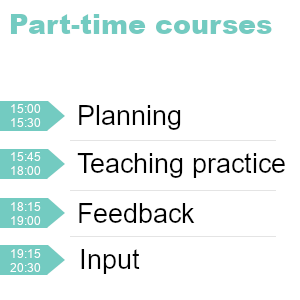 Enrolment


Requirements
Min. age 18.
Good C1 - C2 level of English
Ability to follow the academic requirements of the course

Selection procedure

To apply for this course, you will need to complete and submit the following:
Information/Open days
If you want further information please complete the More Information / open Days form on the website.
Application form
If you already have the information, and you are interested in requesting an interview, please select the group that you are interested in and complete the 'Enrolment' form. This asks for personal details, academic and work experience. We will then send you the pre-interview task and invite you to interview.
Pre-interview task
Related to language and teaching. No previous experience is needed for this.
Interview
If your application is successful, you will be invited to an interview of approx. 30-40 minutes.

Once you have been accepted:
You will be informed of the result of your application within three days of your interview
You will also be sent payment details and a course information pack.
Payment methods


Payment methods are the following:
Debit or credit card.
Bank transfer.
Payment in instalments via a bank loan.
The best CELTA Team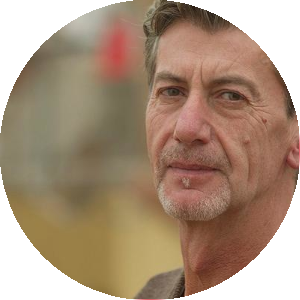 Gerard McLoughlin (DipTEFLA, MA in ELT)
Main Course Tutor CELTA and DELTA

Gerard has taught and trained all over the world. Co-author of Next Generation, a Bachillerato coursebook for CUP, Fast Track, a ESO4 coursebook for Richmond and author of several teacher books for McGraw Hill (Platform) and Heinle (Outcomes), Gerard is the main course tutor for CELTA and DELTA at the EIM-UB, a CELTA assessor and president of TESOL-SPAIN.
LinkedIn profile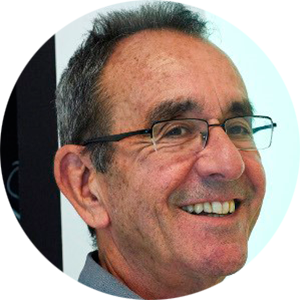 Scott Thornbury (DipTEFLA, MA in Applied Linguistics)
Guest tutor, Delta

Scott is the award winning author of numerous methodology books for ELT including The CELTA Course (with Peter Watkins & Sandy Millin, CUP, 2023); 101 Grammar Questions (CUP, 2019); The New A-Z of ELT (Macmillan, 2018); Teaching Unplugged (with Luke Meddings, Delta, 2017). He taught on the MA TESOL program at The New School in New York and is the series editor for Handbooks for Language Teachers, CUP.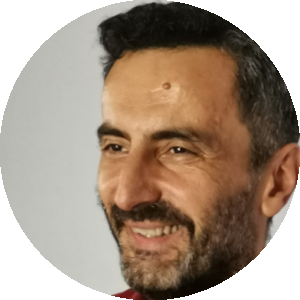 Dragan Milović (Dip TEFLA, MA in Linguistics, PGCE Modern Languages)
Main Course Tutor CELTA and DELTA

Dragan has taught English and Serbian in London for over 13 years and worked as a teacher trainer both in the UK and Spain for 10 years. He has also worked as a teacher of Serbian at UCL London and the Foreign Office, where he taught and designed language exams for diplomats. He collaborated on the English/Bosnian Dictionary for Oxford University Press and on the Colloquial Croatian for Routledge.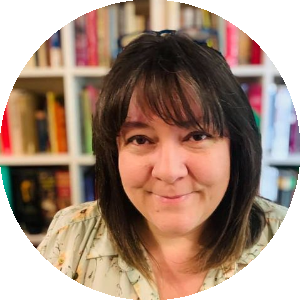 Jessica Mackay (DipTEFLA, MA & PhD in Applied Linguistics)
EIM Head of Teacher Training, CELTA tutor

Jessica has taught EFL at the EIM for more than 25 years. She is the co-organiser of the EIM Jornades Multilingües (Multilingual Teaching Days) and ELTRIA (ELT Research in Action) conference and co-editor of the ELTRIA publication. She is also on the IATEFL Research SIG committee and co-editor of ELT Research, and Barcelona Area Coordinator for TESOL Spain.
LinkedIn profile

The University of Barcelona is the top-rated Spanish university in international rankings
​Guarantee of the best tutors with many years of experience

​Wide range of full-time and part-time courses available throughout the year