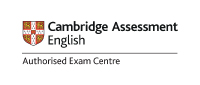 The importance of becoming the best teacher
The DELTA (Diploma in Teaching English to Speakers of Other Languages) is the advanced qualification for English language teachers conferred by the University of Cambridge. If you are interested in more challenges and opportunities in your teaching, or moving into another area of ELT such as management, teacher training or materials development, the DELTA is your passport to progress in your career.
The DELTA consists of three modules:
Module One: This module, which is evaluated via written exam, focuses on extending your knowledge of teaching and learning in a variety of contexts.
Module Two: In this practical module you will build up a portfolio of written assignments and assessed observations which focus on researching and extending your planning and teaching skills.
Module Three: In this module you prepare and present an extended written report on an aspect of teaching practice or an area of ELT management related to your current working context.
Select a module: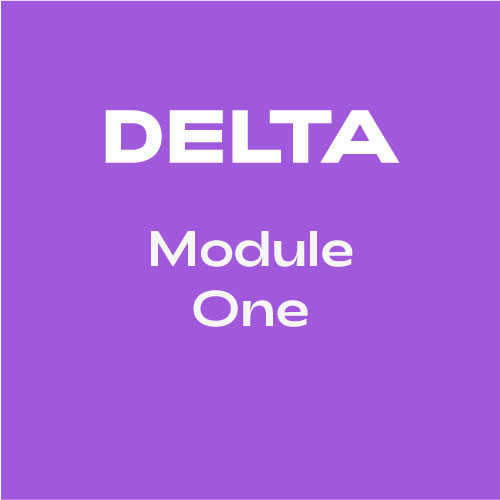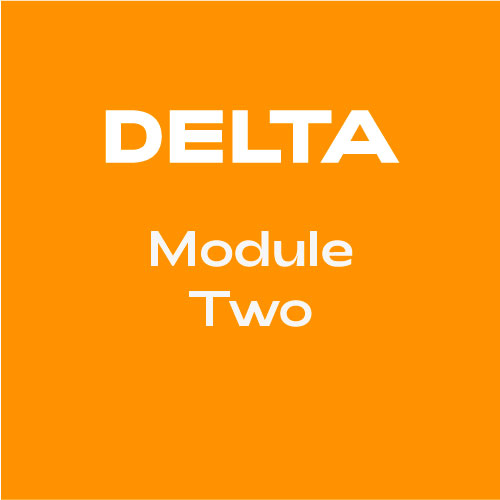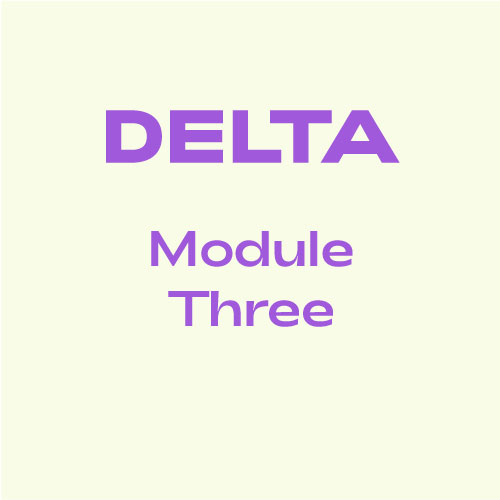 Open days


Open Days (via Zoom). Please register beforehand by clicking on 'Sign up' below and completing the form 'More information / Open days' on the right.

If you are interested in one of the prestigious Cambridge teaching qualifications that the EIM offers, our open days are a great opportunity to find out more! Come along to meet the teacher training team and other prospective candidates in a relaxed and friendly atmosphere.
September 2023
Thurs, 7th Sep. 13-14h
October 2023
Fri, 6th Oct. 10-11h
December 2023
Tue, 12th Dec. 16-17h
January 2024
Wed, 10th Jan. 16-17h
February 2024
Fri, 9th Feb. 10-11h
March 2024
Fri, 1st Mar. 10-11h
April 2024
Fri, 12th Apr. 10-11h
May 2024
Fri, 24th May. 12-13h
July 2024
Tue, 9th Jul. 16-17h
Reasons why


Why DELTA?
International recognition: Cambridge qualifications are a guarantee of quality which are recognised worldwide.
Career development: This qualification allows you to apply for more senior roles in ELT such as management, teacher training and materials development.
Practical applications: The Delta is highly practical in nature, and addresses real classroom issues.
Adaptable format: The flexibility of the format enables candidates to make progress through the three modules at their own pace.
Learning together: The Delta preparation course combines self-study and working with, observing and learning from colleagues.

Why EIM?
University research: Our Delta trainees will have access to university services and libraries, as well as the latest research carried out in the Universitat de Barcelona (UB), consistently ranked one of the best-performing universities in the country.
History: Being part of a public institution since 1953, the EIM can offer the assurance of continuity and stability.
Extensive experience: The EIM has highly-qualified and specialised staff, with many years of experience of Delta training.
Unique setting: The school is housed in the historic Casa Jeroni Granell building, which combines the beauty of classic Modernista architecture with modern, air-conditioned and fully-equipped classrooms.
City-centre location: The EIM, situated just off Pl. Universitat, is easily accessed by all major transport links, close to the amenities of the city centre, and is the only school offering Delta training in the city of Barcelona.
The best DELTA Team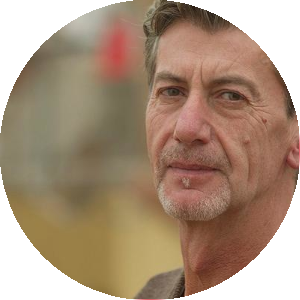 Gerard McLoughlin (DipTEFLA, MA in ELT)
Main Course Tutor CELTA and DELTA

Gerard has taught and trained all over the world. Co-author of Next Generation, a Bachillerato coursebook for CUP, Fast Track, a ESO4 coursebook for Richmond and author of several teacher books for McGraw Hill (Platform) and Heinle (Outcomes), Gerard is the main course tutor for CELTA and DELTA at the EIM-UB, a CELTA assessor and president of TESOL-SPAIN.
LinkedIn profile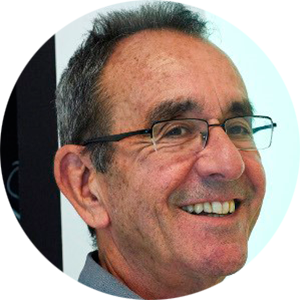 Scott Thornbury (DipTEFLA, MA in Applied Linguistics)
Guest tutor, Delta

Scott is the award winning author of numerous methodology books for ELT including The CELTA Course (with Peter Watkins & Sandy Millin, CUP, 2023); 101 Grammar Questions (CUP, 2019); The New A-Z of ELT (Macmillan, 2018); Teaching Unplugged (with Luke Meddings, Delta, 2017). He taught on the MA TESOL program at The New School in New York and is the series editor for Handbooks for Language Teachers, CUP.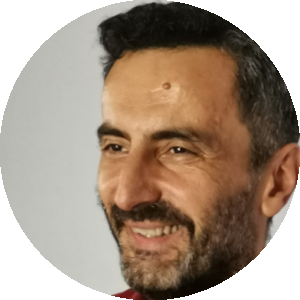 Dragan Milović (Dip TEFLA, MA in Linguistics, PGCE Modern Languages)
Main Course Tutor CELTA and DELTA

Dragan has taught English and Serbian in London for over 13 years and worked as a teacher trainer both in the UK and Spain for 10 years. He has also worked as a teacher of Serbian at UCL London and the Foreign Office, where he taught and designed language exams for diplomats. He collaborated on the English/Bosnian Dictionary for Oxford University Press and on the Colloquial Croatian for Routledge.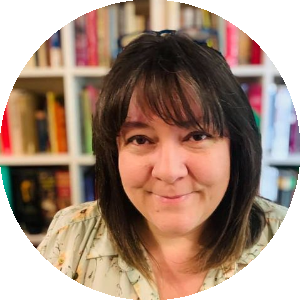 Jessica Mackay (DipTEFLA, MA & PhD in Applied Linguistics)
EIM Head of Teacher Training, CELTA tutor

Jessica has taught EFL at the EIM for more than 25 years. She is the co-organiser of the EIM Jornades Multilingües (Multilingual Teaching Days) and ELTRIA (ELT Research in Action) conference and co-editor of the ELTRIA publication. She is also on the IATEFL Research SIG committee and co-editor of ELT Research, and Barcelona Area Coordinator for TESOL Spain.
LinkedIn profile

The University of Barcelona is the top-rated Spanish university in international rankings

​Guarantee of the best tutors with many years of experience

​Flexible format allows candidates to progress at their own pace