DELTA - Module Three: RESEARCH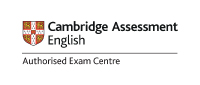 The importance of becoming the best teacher
Module Three information:
Extending practice and ELT specialism
:?This module is assessed through an extended written research project. It is externally assessed. Module 3 focusses on needs analysis, syllabus design, course planning and assessment. You will carry out an independent investigation, leading to the design of a course programme related to a specialism. Some of the specialisms include:
Teaching Exam Classes
Business English
Teaching Young Learners
English for Specific Purposes
Teaching English to learners with special requirements
Alternative or additional Module Three: ELT Management. This module focuses on situation analysis, planning and implementing change. You will carry out an independent situation analysis, leading to the design of a change proposal in one of the following specialisms:
Academic management
Human resource management
Customer service
Marketing
To successfully complete this module, you will need to have access to management data from a relevant language teaching context.
To help you complete this Module successfully, we offer:
During Module Two course:
Input on syllabus types, course design and testing principles
Individual guidance to help choose and research your Module 3 specialization
After Module Two course:
Tailored courses: face to face + online assistance to suit individual or group needs as you write your extended assignment
Please complete the enquiry form below if you are interested in applying or receiving more information.

The University of Barcelona is the top-rated Spanish university in international rankings

​Guarantee of the best tutors with many years of experience

​Flexible format allows candidates to progress at their own pace