DELTA - Module Three: RESEARCH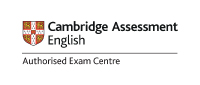 The importance of becoming the best teacher
Module Three information:
Extending practice and ELT specialism
: This module consists of an extended written research project, which is externally assessed. Module 3 focusses on needs analysis, syllabus design, course planning and assessment. You will carry out an independent investigation, leading to the design of a course programme related to a specialism. Some of the specialisms include:
Teaching Exam Classes
Business English
Teaching Young Learners
English for Specific Purposes
Teaching English to learners with special requirements
To help you complete this module successfully, the following input is included in the Module Two course:
Input on syllabus types, course design and testing principles
Individual guidance to help choose and research your Module 3 specialization
NB. This course does not focus on the Alternative Module 3 specialism: ELT Management.
Course Fee: 450,00€
DELTA Module Three course details



The Delta Module Three course consists of 4 weekly synchronous two-hour sessions on Zoom to guide you in setting up your research project, collecting data and organising your paper. You will prepare your research project independently. During your preparation and writing phase, you will have orientation and feedback from the tutor. These are normally held in four hour-long sessions, to be agreed with the candidate. The aim is for you to prepare and finish the assignment in time for the Cambridge submission date in June.

The course fee includes all synchronous and asynchronous sessions, tutor support and library access.

How to apply


1. Information/Open Days
If you want further information please complete the More Information / Open Days form on the website.

2. Application form
If you already have the information, and you are interested in requesting an interview, please select the group that you are interested in and complete the 'Enrolment' form. This asks for personal details, academic and work experience. If you have already done the Module 1 or Module 2 course with us, you will not need an interview, but you still need to complete the enrolment form.

3. Interview
If your application is successful, you will be invited to an interview of approx. 10-15 minutes.

Requirements

The requirements are the same as for the Module Two preparation course. Candidates must:

have at least two years' experience in different contexts
be over 21 years of age
have a level of English of between C1 and C2 or above
normally have an initial teaching qualification
Registration


Registration: Can be done online or in person. To enrol online, go to 'Select a group and enrol', choose the Delta Module Three group and follow the registration procedure on the website.
The best DELTA tutor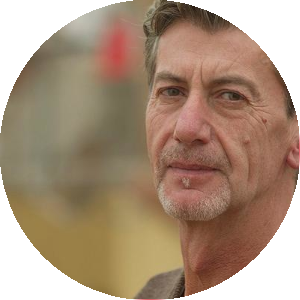 Gerard McLoughlin (DipTEFLA, MA in ELT)
Main Course Tutor CELTA and DELTA

Gerard has taught and trained all over the world. Co-author of Next Generation, a Bachillerato coursebook for CUP, Fast Track, a ESO4 coursebook for Richmond and author of several teacher books for McGraw Hill (Platform) and Heinle (Outcomes), Gerard is the main course tutor for CELTA and DELTA at the EIM-UB, a CELTA assessor and president of TESOL-SPAIN.
LinkedIn profile
DELTA Module Three general information



There are two options for DELTA Module 3:

Extending Practice and ELT Specialism
English Language Teaching Management (ELTM).
This course prepares candidates for Option 1.
Option 1: Extending Practice and ELT Specialism
The module focuses on broadening the candidates' knowledge of a chosen specialism and developing their understanding of syllabus design, course planning, testing and assessment.
The candidate carries out an independent investigation, which leads to the design of a course programme related to one of the following specialist areas:
Business English
Content and Language Integrated Learning (CLIL) / Embedded ESOL
English for Academic Purposes
English for Specific Purposes
ESOL learners with literacy needs
Language development for teachers
Language support (e.g. on mainstream teaching programmes, specialist skills support)
Teaching English to learners with special requirements, e.g. visual/hearing impairment, dyslexia, autistic spectrum disorders (ASD)
Teaching examination classes
Teaching in a non-English-speaking environment
Teaching in an English-speaking environment
Teaching learners online, or through distance/blended learning
Teaching monolingual classes
Teaching multilingual classes
Teaching one-to-one
Teaching young learners or young adults (specified age group required, within a 5-year range e.g. 8–13, 14–19).

The University of Barcelona is the top-rated Spanish university in international rankings

​Guarantee of the best tutors with many years of experience

​Flexible format allows candidates to progress at their own pace