DELTA - Module Three: RESEARCH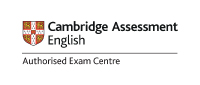 The importance of becoming the best teacher
Module Three information:
Extending practice and ELT specialism
: This module consists of an extended written research project, which is externally assessed. Module 3 focusses on needs analysis, syllabus design, course planning and assessment. You will carry out an independent investigation, leading to the design of a course programme related to a specialism. Some of the specialisms include:
Teaching Exam Classes
Business English
Teaching Young Learners
English for Specific Purposes
Teaching English to learners with special requirements
Alternative or additional Module Three:
ELT Management
. This module focuses on situation analysis, planning and implementing change. You will carry out an independent situation analysis, leading to the design of a change proposal in one of the following specialisms:
Academic management
Human resource management
Customer service
Marketing
To successfully complete this module, you will need to have access to management data from a relevant language teaching context.
To help you complete this module successfully, the following input is included in the Module Two course:
Input on syllabus types, course design and testing principles
Individual guidance to help choose and research your Module 3 specialization
Please complete the enquiry form below if you are interested in applying or receiving more information.

The University of Barcelona is the top-rated Spanish university in international rankings

​Guarantee of the best tutors with many years of experience

​Flexible format allows candidates to progress at their own pace