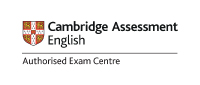 The importance of becoming the best teacher
Prepare and do your DELTA Module One exam in the EIM.
DELTA Module One
focuses on the background to learning and teaching English. It is assessed by two 90-minute written exams. The examination is taken on the first Wednesday in June or December and focuses on both theory and practice.
The exam will also be of interest to external candidates who have prepared DELTA Module One elsewhere but needed to postpone or retake the exam.
Boost your exam preparation with the
videoconference DELTA Module One course
and the best tutors. The course combines guided study and 10 synchronous Zoom sessions. For more information see our FAQ's section below or fill in our form.
About the exam


Exam parts
Paper 1 has five tasks based on terminology, language and text features
Paper 2 has three longer tasks based on assessment, analysis of resources and methodologies

More information and sample papers available on the Cambridge English website here.
Requirements

The requirements are the same as for the Module Two preparation course. Candidates must:

have at least two years' experience in different contexts
be over 21 years of age
have a level of English of between C1 and C2 or above
normally have an initial teaching qualification
Registration


Registration: Can be done online or in person. To enrol online, go to 'Select a group and enrol', choose the Delta Module One exam and follow the registration procedure on the website.
DELTA Module One course details



The Delta Module One course consists of 10 weekly synchronous one-hour sessions on Zoom. In addition, there will be asynchronous tasks each week. The tutor will be available for consultation in two synchronous Zoom tutorials per week, totalling a further three and a half hours. You will need to spend at least 3-4 hours a week engaging with the course materials and your colleagues in order to get the most out of the course.

The course finishes in time for you to take the Delta Module One exam in June.

The course fee includes all synchronous and asynchronous learning materials, tutor support, mock exams, library access and exam preparation.

How to apply


Information/Open day
If you want further information please complete the More Information / Open Days form on the website.

Application form
If you already have the information, and you are interested in requesting an interview, please select the group that you are interested in and complete the 'Enrolment' form. This asks for personal details, academic and work experience.

Interview
If your application is successful, you will be invited to an interview of approx. 10-15 minutes.

The best DELTA tutor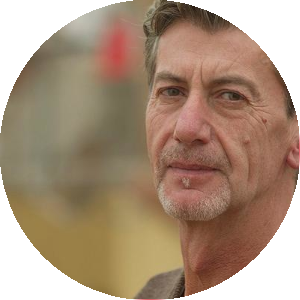 Gerard McLoughlin (DipTEFLA, MA in ELT)
Main Course Tutor CELTA and DELTA

Gerard has taught and trained all over the world. Co-author of Next Generation, a Bachillerato coursebook for CUP, Fast Track, a ESO4 coursebook for Richmond and author of several teacher books for McGraw Hill (Platform) and Heinle (Outcomes), Gerard is the main course tutor for CELTA and DELTA at the EIM-UB, a CELTA assessor and president of TESOL-SPAIN.
LinkedIn profile
DELTA Module 1 general information



DELTA Module 1 focuses on the background to learning and teaching English. It is assessed through a written exam, consisting of two papers, which tests a candidate's knowledge and understanding of teaching and learning English in a range of different contexts. The examination is taken on the first Wednesday in June or December and focuses on both theory and practice.

Cambridge English Language Assessment states that the aim of this module is to extend and develop awareness and understanding of:


Theoretical perspectives on language acquisition and language teaching
Different approaches and methodologies, including current developments
Language systems and learners' linguistic problems
Language skills and learners' problems
Knowledge of resources, materials and reference sources for language learning
Key concepts and terminology related to assessment

The University of Barcelona is the top-rated Spanish university in international rankings

​Guarantee of the best tutors with many years of experience

​Flexible format allows candidates to progress at their own pace